Original Art Gallery
Photos of my collection of original art pieces.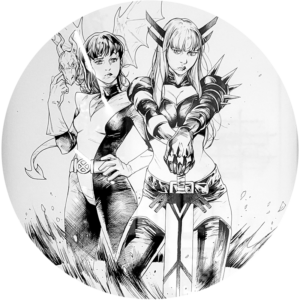 Welcome to Collection Room 3.0 — Having purged my collection of most 4" and 5" scale action figures I'd been collecting for decades, the collection on display in this room has been refreshed almost entirely with 6" scale figures, prop replicas, and more. I installed custom LED lighting throughout the room, added a sound system to give my collection a soundtrack, and commissioned artists for new original art pieces for this room.
Stay on Target — Gone are action figures and collectibles from DC Comics and random movies or television series. I've parted with several entire collections and narrowed my collecting focus to Marvel, Star Wars, G.I. Joe Classified, and Disney.
Off the Card — No more walls lined with carded action figures in Star Cases or shelves full of boxed vehicles and playsets. With very few special exceptions kept packaged, nearly everything in my collection is now opened and displayed loose.